A quiet place that lifts our sights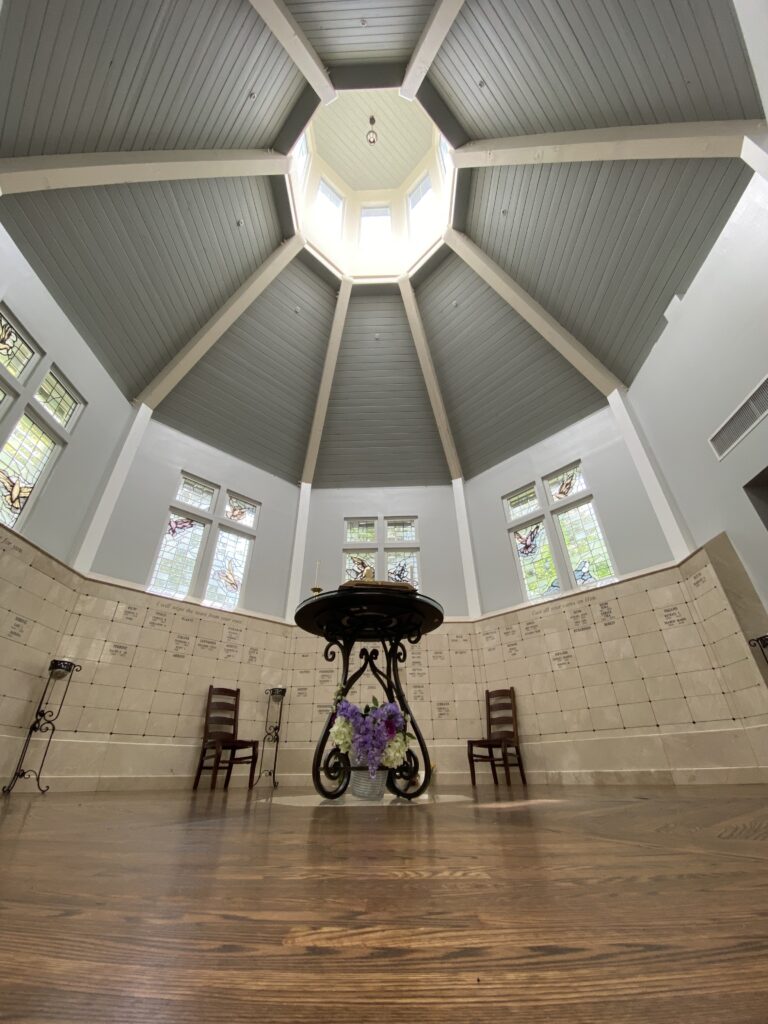 In life and death, we belong to God. This foundational belief has framed the hope of Christ-followers in every generation and impacts our Christian view of eternity.
Community Presbyterian Church offers an elegantly designed Columbarium, a tranquil home for the cremated remains of deceased Christ-followers and their immediate families.
The Celebration Resurrection Chapel and Memorial Courtyard (Columbarium) encourages reverence and assurance that our loved ones, though absent from us, await us and remain with our Lord for eternity.
Columbarium: An ancient Latin word for "dove nest." Today, it designates a place that holds the cremains of loved ones in individual niches.
God's perspective on cremation: Scripture informs us that God created us from dust, and to dust we will return. Whether we are buried or cremated, God will fulfill his promise for our resurrection.
Affordability: The average burial today costs approximately $16,000. In addition to costing only one-third of this average, each niche holds two urns.
Security: The building is secure by lock and the walled-in, gated courtyard has controlled access.
The town of Celebration prohibits, in it's master plans, the space for a cemetery.

Ownership:  The buyer receives a right-to-use, non-transferable license.
Maintenance fees: There are no fees. The Columbarium is maintained in perpetuity.
Contact: Jim Mantia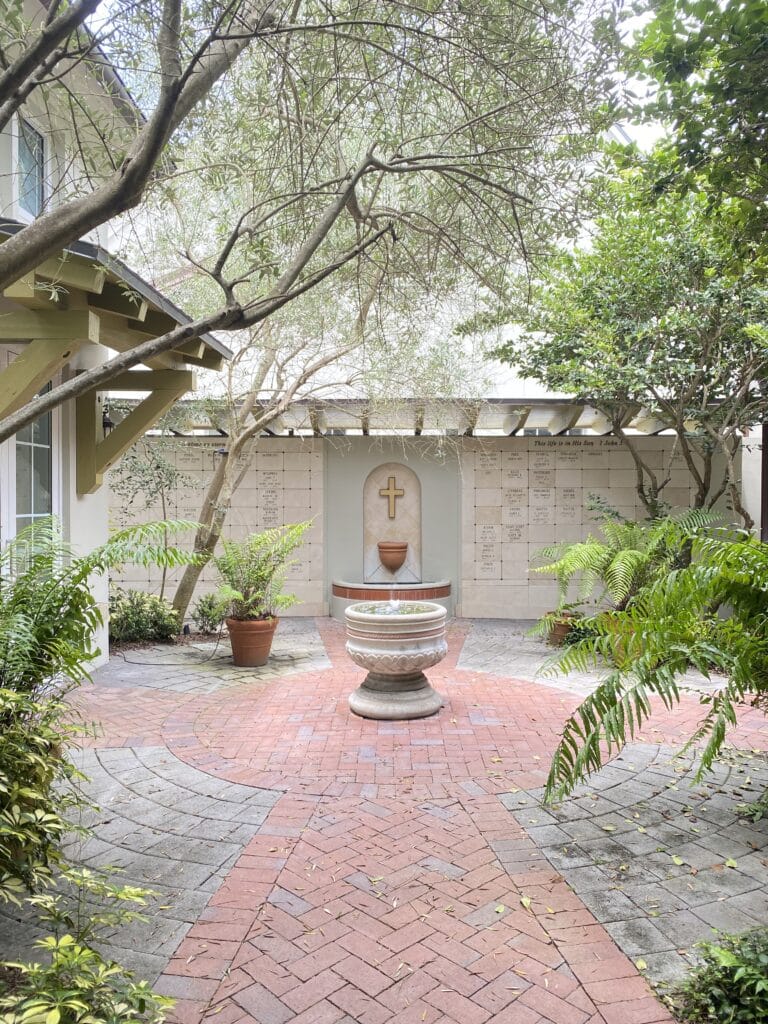 To learn more about the Columbarium,arrange a tour or obtain pricing information,
please contact the church office at (407)566-1633